Imagine exchanging vows on a pristine white sand beach, with the turquoise waters of the Caribbean Sea as your backdrop. The sun shines warmly on your skin, and a gentle breeze whispers through the palm trees. This is the dream that can become a reality when you plan a luxurious wedding destination in Mexico's Riviera Maya. With its breathtaking natural beauty, world-class resorts, and vibrant culture, the Riviera Maya offers the perfect setting for an unforgettable celebration of love. From personalized wedding packages to exquisite cuisine and impeccable service, this enchanting destination will leave you and your guests with memories to cherish for a lifetime.
Choosing the Perfect Venue
Consider the Number of Guests
When planning a destination wedding in Mexico's Riviera Maya, one of the first things you need to consider is the number of guests you will be inviting. This will help you narrow down the options and ensure that the venue you choose can accommodate everyone comfortably. Whether you're planning an intimate gathering or a grand celebration, there are plenty of venues in the Riviera Maya that can cater to your needs.
Research Different Options
To find the perfect venue for your destination wedding, it's important to do some research and explore the different options available in the Riviera Maya. This can include beachfront resorts, private villas, or even historical sites that offer a unique and picturesque setting for your special day. Consider factors such as the venue's reputation, location, and amenities to find the best fit for your wedding vision.
Visit Potential Venues
While research can give you a good idea of what a venue has to offer, nothing beats visiting potential venues in person. Take the time to schedule site visits and meet with the venue coordinators to get a feel for the space and discuss any specific requirements or preferences you may have. Visiting the venues will also allow you to envision how your wedding will flow and make any necessary adjustments to your plans.
Working with Wedding Planners
Hire a Local Wedding Planner
Planning a destination wedding can be overwhelming, which is why hiring a local wedding planner can be a game-changer. They have the knowledge, experience, and network of local vendors to help bring your wedding vision to life. A local wedding planner can also provide valuable insight into the region's customs, traditions, and logistics, ensuring that your wedding runs smoothly from start to finish.
Determine the Services You Need
Before hiring a wedding planner, it's important to determine the level of assistance you require. Do you need help with every aspect of planning, from start to finish? Or do you simply need someone to coordinate the day-of logistics? Clearly communicating your needs and expectations with the wedding planner will help them tailor their services to your specific requirements.
Discuss Your Budget
When working with a wedding planner, it's crucial to discuss your budget upfront. Be transparent about how much you are willing to spend and what you expect in return. A skilled wedding planner will be able to work within your budget and offer creative solutions to make your dream wedding a reality without breaking the bank.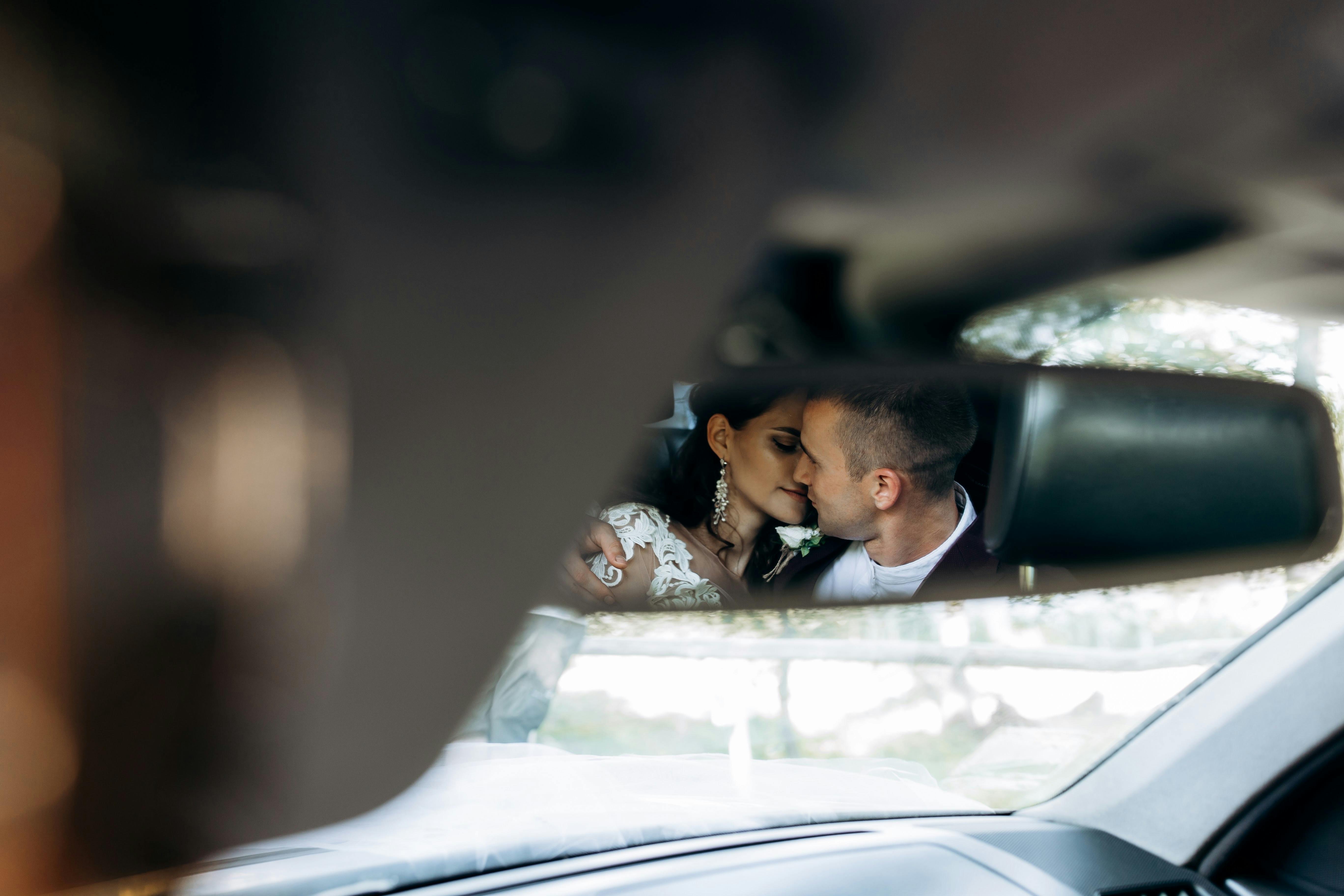 Legal Requirements and Documentation
Understand Mexican Marriage Laws
Getting legally married in Mexico requires understanding the country's marriage laws. While the requirements may vary depending on your nationality, it's important to research and familiarize yourself with the legalities involved. This may include obtaining the required documentation, completing blood tests, and adhering to specific waiting periods before the wedding can take place.
Obtain the Necessary Documentation
To ensure a smooth and hassle-free wedding experience, you will need to gather all the necessary documentation required by the Mexican authorities. This may include valid passports, birth certificates, divorce or death certificates if applicable, and tourist permits. It's advisable to consult with your wedding planner or the local embassy to ensure you have all the required paperwork in order.
Plan Sufficient Time for Processing
Processing the necessary documentation and fulfilling the legal requirements can take time. It's important to plan ahead and give yourself ample time to complete all the necessary steps. Starting the documentation process well in advance of your wedding date will help you avoid any last-minute stress and ensure that everything is in order for your big day.
Accommodation and Transportation
Find Suitable Accommodations for Guests
When planning a destination wedding, it's essential to consider the lodging options available for your guests. The Riviera Maya offers a wide range of accommodations, from luxury resorts to cozy boutique hotels. It's advisable to block off a group of rooms at one or more accommodations to ensure that your guests are well taken care of and have easy access to the wedding venue.
Offer Transportation Options
To make the travel experience more convenient for your guests, consider offering transportation options. This can include arranging shuttle services from the airport to the accommodations or providing transportation to and from the wedding venue. A wedding planner can assist you in coordinating transportation logistics and ensuring that your guests arrive at each event on time.
Consider Exclusive Resorts or Villas
For a truly luxurious destination wedding experience, consider renting an exclusive resort or villa for your wedding festivities. These private venues offer seclusion, stunning views, and personalized service for you and your guests. Exclusive resorts or villas can provide an intimate and unforgettable wedding experience, with ample space for both the ceremony and reception.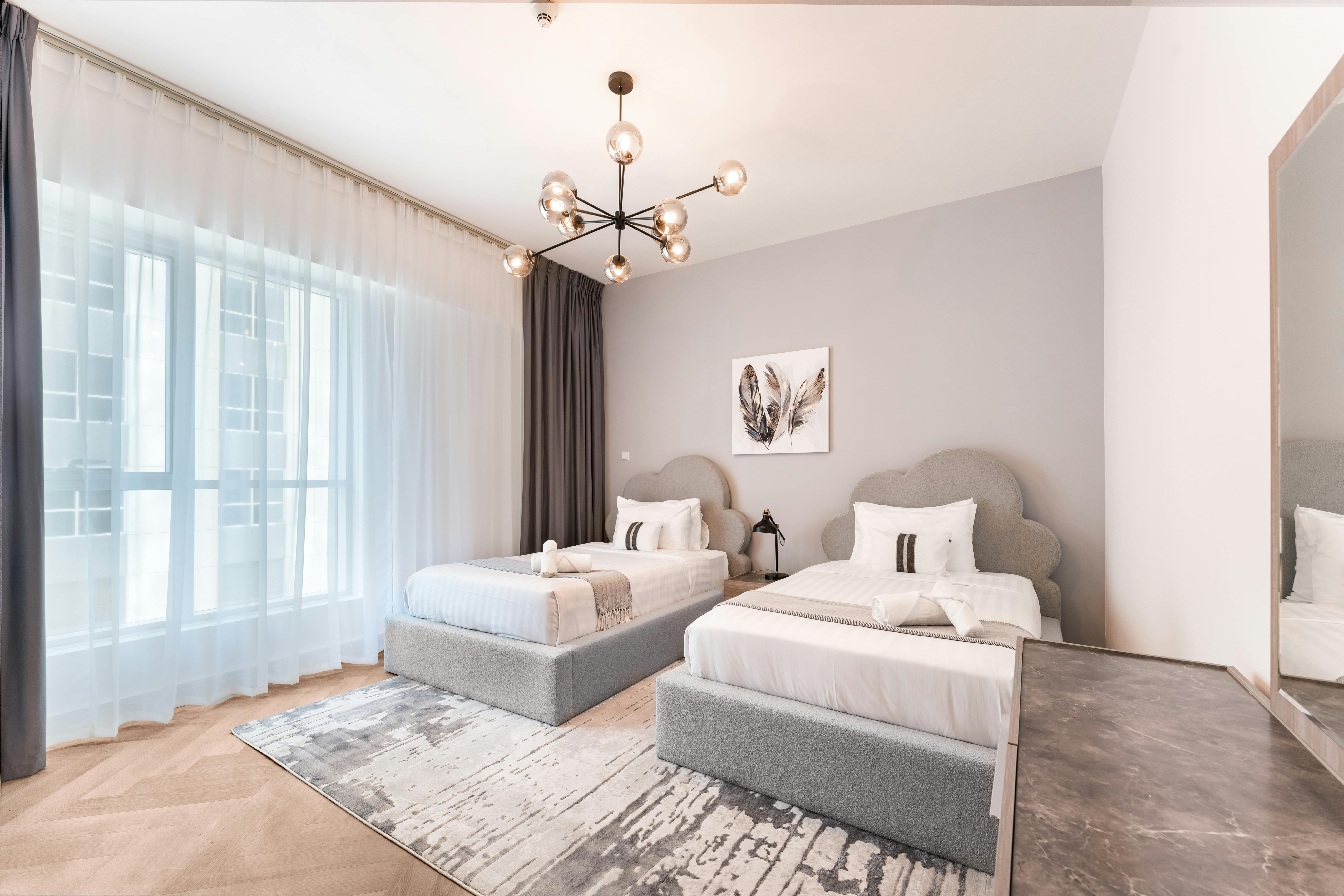 Designing the Perfect Theme and Decor
Decide on a Theme or Style
The theme or style of your wedding sets the tone for the entire event and creates a cohesive look and feel. Whether you prefer a romantic beach wedding, a bohemian garden affair, or a glamorous black-tie celebration, it's important to decide on a theme that reflects your personal style and complements the destination. Think about colors, textures, and overall ambiance to create a visually stunning and memorable experience.
Choose the Right Colors and Materials
Once you have decided on a theme, it's time to choose the colors and materials that will bring your vision to life. Consider the natural surroundings of the Riviera Maya, such as the turquoise waters and lush greenery, and incorporate colors and materials that complement the environment. From vibrant tropical hues to soft pastels, the choice of colors can greatly enhance the overall aesthetic of your wedding.
Work with Local Designers or Vendors
To ensure that your theme and decor align with the local culture and aesthetics, consider working with local designers or vendors. They have a deep understanding of the region's style and can provide unique and authentic options for floral arrangements, table settings, lighting, and other decorative elements. Collaborating with local vendors will not only support the local economy but also add an authentic touch to your wedding experience.
Selecting the Ideal Menu and Catering
Consider Local Cuisine and Specialties
A destination wedding in the Riviera Maya is an excellent opportunity to indulge in the region's delicious cuisine and specialties. Incorporate local flavors, ingredients, and traditional dishes into your wedding menu to give your guests a taste of Mexico. From fresh seafood to flavorful salsas and unique desserts, the culinary offerings in the Riviera Maya are sure to delight your guests' taste buds.
Create a Customized Menu
While incorporating local cuisine is important, it's equally essential to create a menu that reflects your preferences and caters to your guests' dietary needs. Work closely with a reputable catering company or the culinary team at your chosen venue to design a customized menu that showcases a blend of local flavors and your favorite dishes. Offering a variety of options, including vegetarian, vegan, and gluten-free choices, ensures that all of your guests can enjoy a delicious meal.
Arrange a Tasting Session
To ensure the quality and taste of the food served at your wedding, it's recommended to arrange a tasting session. This gives you the opportunity to sample different menu options and provide feedback to the catering team. It's crucial to communicate your preferences and expectations clearly to ensure that the final menu exceeds your expectations and delights your guests.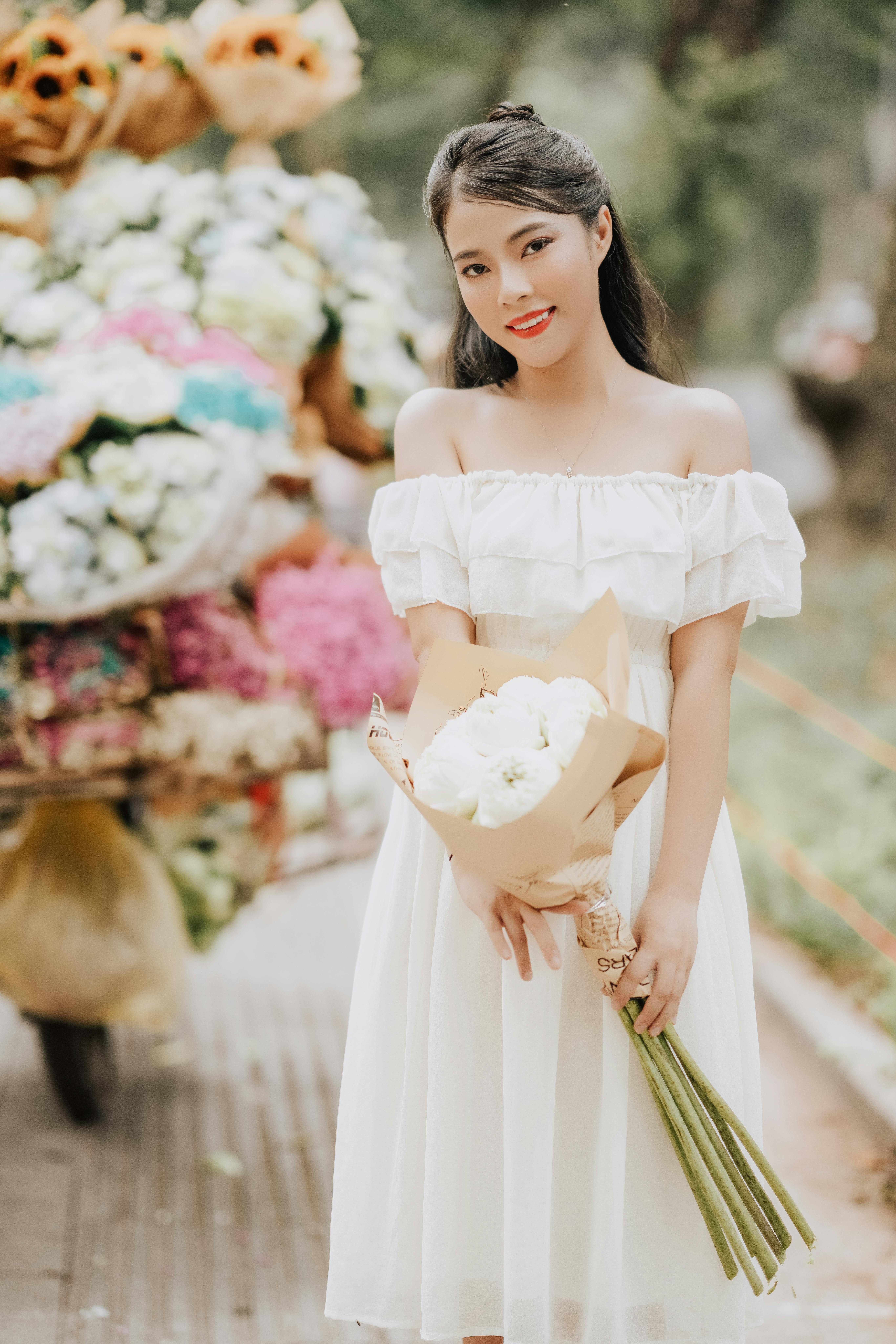 Entertainment and Activities for Guests
Organize Pre-Wedding Activities
To make your destination wedding even more memorable, consider organizing pre-wedding activities for your guests. This can include group excursions to explore the natural wonders of the Riviera Maya, such as snorkeling in cenotes or visiting ancient Mayan ruins. Pre-wedding activities not only provide an opportunity for your guests to bond and have fun but also allow them to fully experience the beauty and culture of the region.
Arrange Live Music or DJs
Music is an integral part of any wedding celebration, and for a destination wedding in the Riviera Maya, it's important to incorporate local sounds and rhythms into your entertainment lineup. Consider hiring live musicians who can play traditional Mexican music or hire a DJ who specializes in Latin beats. The lively and vibrant music will create a festive atmosphere and keep your guests dancing all night long.
Provide Excursions and Tours
While your wedding day is undoubtedly the highlight of your destination wedding, providing excursions and tours for your guests can enhance their overall experience. Coordinate with local tour operators to offer options such as snorkeling trips to the Great Mayan Reef, zip-lining through the jungle, or exploring the stunning natural beauty of Tulum. Your guests will appreciate the opportunity to explore the Riviera Maya and create lasting memories during their stay.
Capturing the Special Moments
Hire a Professional Photographer
To ensure that the special moments of your destination wedding are captured beautifully, it's essential to hire a professional photographer. Look for a photographer with experience in destination weddings and a portfolio that aligns with your vision. A skilled photographer will not only capture stunning images but also be able to tell the story of your wedding day through their photographs.
Schedule an Engagement or Pre-Wedding Shoot
Consider scheduling an engagement or pre-wedding shoot in the Riviera Maya. This allows you to work closely with your photographer before the wedding and create beautiful images in a relaxed setting. The stunning beaches, ancient ruins, and lush landscapes of the Riviera Maya provide the perfect backdrop for memorable and romantic photos.
Consider Videography Services
While photographs capture still moments, videography allows you to relive the emotions and memories of your wedding day. Consider hiring a professional videographer to document your destination wedding. A well-crafted wedding video will not only showcase the highlights of your wedding but also capture the essence and atmosphere of the Riviera Maya, allowing you to cherish those memories for years to come.
Pampering for the Bride and Groom
Book Spa and Beauty Treatments
Leading up to your wedding day, it's important to take some time for self-care and relaxation. Book spa and beauty treatments to pamper yourself and ensure that you look and feel your best. Many resorts and spas in the Riviera Maya offer a wide range of luxurious treatments, including massages, facials, and manicures, allowing you to indulge in some much-needed pampering before your big day.
Arrange Salon Services
On the day of your wedding, consider arranging salon services to have your hair and makeup professionally done. The Riviera Maya is home to talented stylists who are experienced in creating bridal looks that are both stunning and long-lasting. Sit back, relax, and let the professionals take care of your beauty needs, ensuring that you feel confident and radiant on your special day.
Plan for Relaxation and Self-Care
In the midst of wedding planning and celebrations, it's important for the bride and groom to carve out time for relaxation and self-care. Whether it's taking a leisurely walk on the beach, practicing yoga, or enjoying a quiet moment together, prioritize self-care throughout your destination wedding experience. This will help you stay grounded, centered, and fully present to enjoy every moment of your wedding celebration.
Creating a Memorable Itinerary
Plan Welcome and Farewell Events
To make your destination wedding a truly unforgettable experience for your guests, consider planning welcome and farewell events. A welcome event can be a casual gathering where guests can mingle and get to know each other, setting the tone for a fun-filled wedding celebration. Similarly, a farewell event can be a brunch or a relaxed gathering to bid farewell to your guests, providing one last opportunity for everyone to connect before parting ways.
Organize Group Activities
In addition to the wedding day itself, organizing group activities can help create a sense of camaraderie and fun among your guests. This can include group outings to explore nearby attractions, sunset cruises, or even organized games or sports activities. Group activities not only provide entertainment but also create lasting memories and strengthen the bonds among your guests.
Offer Personalized Gift Bags
A thoughtful gesture that will be appreciated by your guests is offering personalized gift bags upon their arrival. These can include items such as local treats, personalized notes, maps, and other small goodies. Personalized gift bags not only make your guests feel welcomed and valued but also serve as a reminder of the incredible time they had celebrating your destination wedding in the Riviera Maya.
Planning a luxurious destination wedding in Mexico's Riviera Maya is an exciting and rewarding experience. By considering factors such as the number of guests, venue options, legal requirements, accommodations, themes, catering, entertainment, and capturing precious moments, you can create a truly unforgettable wedding celebration. With the help of a local wedding planner and the beauty of the Riviera Maya as your backdrop, your destination wedding will be a dream come true.