Imagine exchanging vows with your partner on a stunning white-sand beach, surrounded by crystal-clear turquoise waters and swaying palm trees. Planning a flawless beach wedding in the Caribbean is a dream come true for many couples, but it can also be a daunting task. From choosing the perfect location to navigating the logistics of an outdoor ceremony, this article will provide you with essential tips and expert advice to ensure that your special day is everything you've ever imagined and more. So grab a notebook, put on your wedding-planning hat, and let's get started on creating memories that will last a lifetime.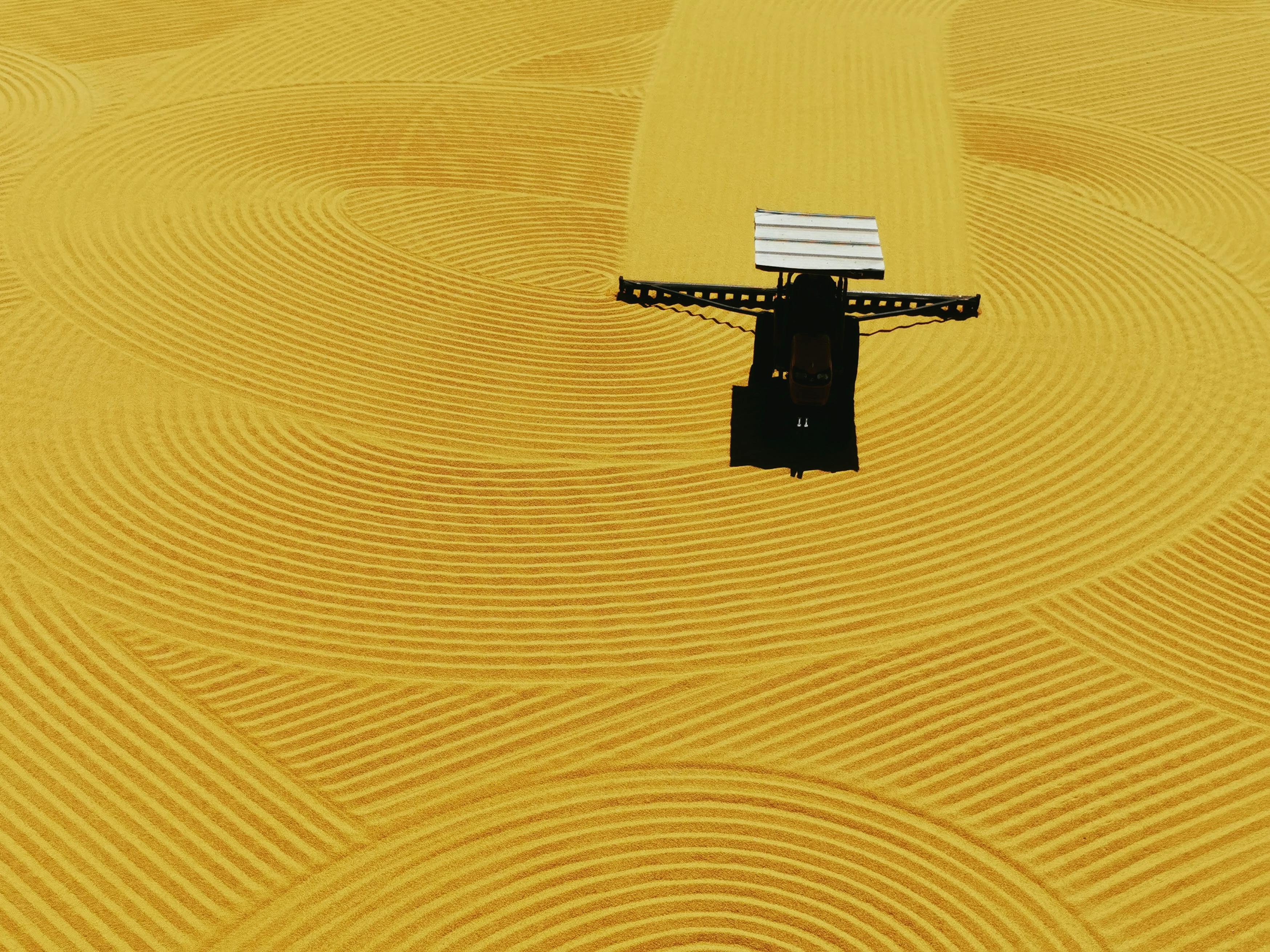 Choosing the Perfect Beach Destination
When it comes to planning a beach wedding, the Caribbean offers some of the most stunning locations in the world. With its crystal-clear turquoise waters, white sandy beaches, and breathtaking sunsets, the Caribbean is the ideal destination to say "I do." But with so many options to choose from, how do you decide on the perfect beach destination for your wedding?
Considering the Caribbean's top beach wedding locations
First, you'll want to consider the top beach wedding locations in the Caribbean. Places like Jamaica, the Bahamas, St. Lucia, and the Dominican Republic are known for their picturesque beaches and romantic ambiance. Each destination offers its own unique charm and attractions, so take the time to research and find the one that resonates with you and your partner.
Researching the weather and seasons
Once you have narrowed down your options, it's important to research the weather and seasons in your chosen destination. The Caribbean has a tropical climate, which means it experiences both wet and dry seasons. Keep in mind that hurricane season in the Caribbean typically runs from June to November, so planning your wedding during this time may come with some additional risks. Opting for the dry season, which usually extends from December to April, can help ensure better weather conditions for your special day.
Analyzing travel and accommodation options
Another crucial aspect to consider when choosing a beach wedding destination in the Caribbean is the availability and accessibility of travel and accommodation options. Look into the flights, transportation services, and accommodations available in your chosen location. Consider the ease of travel for you and your guests, as well as the range of accommodation choices to suit different budgets and preferences. Taking the time to analyze these options will help you ensure a smooth and enjoyable experience for everyone involved in your wedding celebration.
Setting a Budget for Your Beach Wedding
Planning a wedding can be an exciting but expensive endeavor, so it's important to set a budget from the start. When it comes to a beach wedding in the Caribbean, there are a few key factors to consider when determining your overall wedding budget.
Determining the overall wedding budget
First, sit down with your partner and decide on the total amount you are willing to spend on your beach wedding. This will serve as your guide as you allocate funds to different aspects of your wedding planning. Take into account not only the ceremony and reception costs but also other expenses like travel, accommodation, transportation, and any additional activities you may be planning for your guests.
Allocating funds for specific expenses
Once you have established your overall wedding budget, it's time to allocate funds for specific expenses. Consider how much you want to spend on essentials such as the venue, catering, wedding attire, photographer, and entertainment. Don't forget to set aside some funds for decorations, flowers, and any additional services you may require, such as a videographer or a wedding planner.
Accounting for unexpected costs
While it's important to have a clear budget in mind, it's equally important to account for unexpected costs that may arise during your wedding planning process. From last-minute changes to additional guests and unforeseen vendor expenses, it's always wise to have a contingency fund set aside for any unexpected surprises. By being prepared for these unforeseen costs, you can ensure that your beach wedding remains flawless and stress-free.
Hiring a Reliable Wedding Planner
Planning a beach wedding in the Caribbean can be a daunting task, especially if you're trying to do it all on your own. That's why hiring a reliable wedding planner can be one of the best decisions you make for your big day.
Benefits of hiring a wedding planner
A wedding planner will not only alleviate the stress of coordinating all the details but will also bring expertise and experience to the table. They can help you navigate the local Caribbean wedding industry, recommend trusted vendors, negotiate contracts, and manage all the logistics involved in planning a beach wedding. With their guidance, you can focus on enjoying the journey to your special day while leaving the intricate planning details in capable hands.
Finding a local wedding planner in the Caribbean
When looking for a wedding planner in the Caribbean, it's essential to find someone who is familiar with the local customs, venues, and suppliers. They will have a deep understanding of the unique challenges that come with planning a beach wedding in the Caribbean, ensuring that you have a seamless experience. Seek recommendations from friends, family, or online forums, and don't hesitate to interview multiple wedding planners to find the one who best aligns with your vision and budget.
Ensuring clear communication and expectations
Once you have hired a wedding planner, it's crucial to establish clear communication and set expectations from the start. Clearly articulate your vision, preferences, and budget to ensure that your planner can bring your dream beach wedding to life. Regular check-ins and updates throughout the planning process will help you stay informed and involved in the decision-making while allowing your planner to handle the intricate details. With a reliable wedding planner by your side, you can rest assured that your beach wedding in the Caribbean will be flawlessly executed.
Selecting the Ideal Beachfront Venue
Choosing the right beachfront venue is one of the most critical decisions you'll make for your beach wedding in the Caribbean. From intimate private coves to luxurious resorts, the options are endless.
Considering the size and capacity of the venue
When selecting a beachfront venue, it's important to consider the size and capacity that you'll require. Determine how many guests you plan to invite and ensure that the venue can comfortably accommodate your desired number. Whether you're envisioning an intimate ceremony or a grand celebration, finding a venue that suits your guest count is essential for a memorable experience.
Exploring different types of beachfront venues
The Caribbean offers a wide range of beachfront venue options, each with its own unique charm and ambiance. From secluded private villas to all-inclusive resorts, from rustic beachfront cottages to elegant beach clubs, explore various options to find the one that aligns with your vision and budget. Consider factors such as the privacy, amenities, and services offered by each venue to ensure a perfect setting for your beach wedding.
Evaluating available facilities and amenities
As you narrow down your options, evaluate the facilities and amenities provided by the beachfront venues you're considering. Some venues may offer on-site catering, accommodations, and even wedding planning services, while others may require you to bring in your own vendors. Consider what is important to you and what services you may need assistance with. Additionally, don't forget to inquire about the availability of essential facilities like restrooms, changing rooms, and parking to ensure the comfort and convenience of your guests.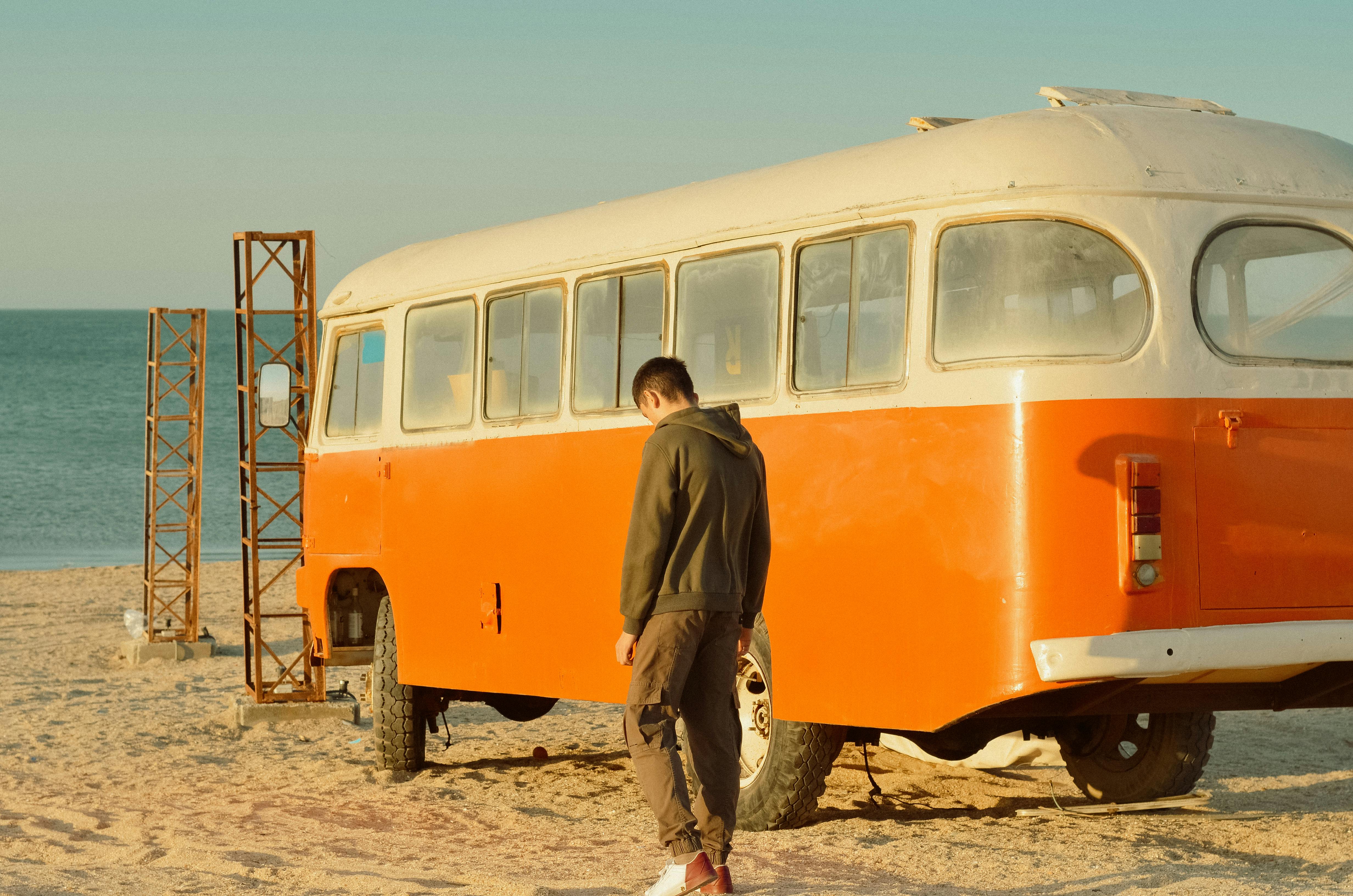 Obtaining the Necessary Legal Documents
Planning a beach wedding in the Caribbean will require you to navigate the legal requirements and paperwork associated with getting married in a foreign country.
Researching the legal requirements in the Caribbean
The legal requirements for getting married in the Caribbean can vary from one country to another. Research the specific legal requirements for your chosen destination well in advance of your wedding date. Some common requirements include a valid passport, birth certificates, proof of marital status, and residency requirements. Additionally, some countries may require blood tests or specific documents translated into the local language. Familiarize yourself with the necessary documentation and ensure that you allow enough time for processing and obtaining these documents.
Gathering and organizing the required documents
Once you are aware of the legal documents needed, gather and organize them in a secure and easily accessible folder. Keep copies of all important documents, including passports, birth certificates, and any legal paperwork you may need. It's essential to have both physical copies and digital scans of your documents for easy reference and backup. Double-check that all your documents are up-to-date and valid before traveling to your chosen beach wedding destination.
Arranging for a wedding officiant or celebrant
In addition to the legal documents, you will need to arrange for a wedding officiant or celebrant to perform the ceremony. Many beachfront venues in the Caribbean can provide you with recommendations for local wedding officiants. Whether you prefer a religious ceremony or a non-religious one, be sure to communicate your preferences and any specific rituals or traditions you would like to include. The wedding officiant will guide you through the ceremony process and ensure that all legal requirements are met for your marriage to be recognized.
Designing the Perfect Beach Wedding Theme
A beach wedding in the Caribbean offers the perfect opportunity to create a unique and memorable wedding theme that embraces the beauty of the ocean and tropical surroundings.
Choosing a beach wedding color palette
When designing your beach wedding theme, start by choosing a color palette that complements the natural beauty of the Caribbean. Soft blues, greens, and whites can evoke a sense of serenity and elegance, while vibrant tropical colors like coral, turquoise, and yellow can add a lively and festive touch. Choose colors that resonate with you and reflect your personal style and preferences.
Incorporating tropical elements and decorations
To enhance the beach wedding atmosphere, incorporate tropical elements and decorations into your ceremony and reception. Seashells, starfish, and driftwood can be used as accents or displayed as centerpieces. Consider incorporating lush tropical flowers and foliage in your bouquets and floral arrangements. Likewise, think about incorporating natural materials like bamboo, jute, and linen in your decor to create a relaxed and organic feel.
Creating a cohesive beach wedding theme
To create a cohesive beach wedding theme, consider incorporating elements that reflect the Caribbean culture and atmosphere. From steel drum bands to reggae music, infuse your wedding with the vibrant sounds of the Caribbean. Additionally, consider offering guests personalized beach-themed favors or incorporating local cuisine and flavors into your menu. By carefully curating the details, you can create a memorable and cohesive beach wedding that truly captures the essence of the Caribbean.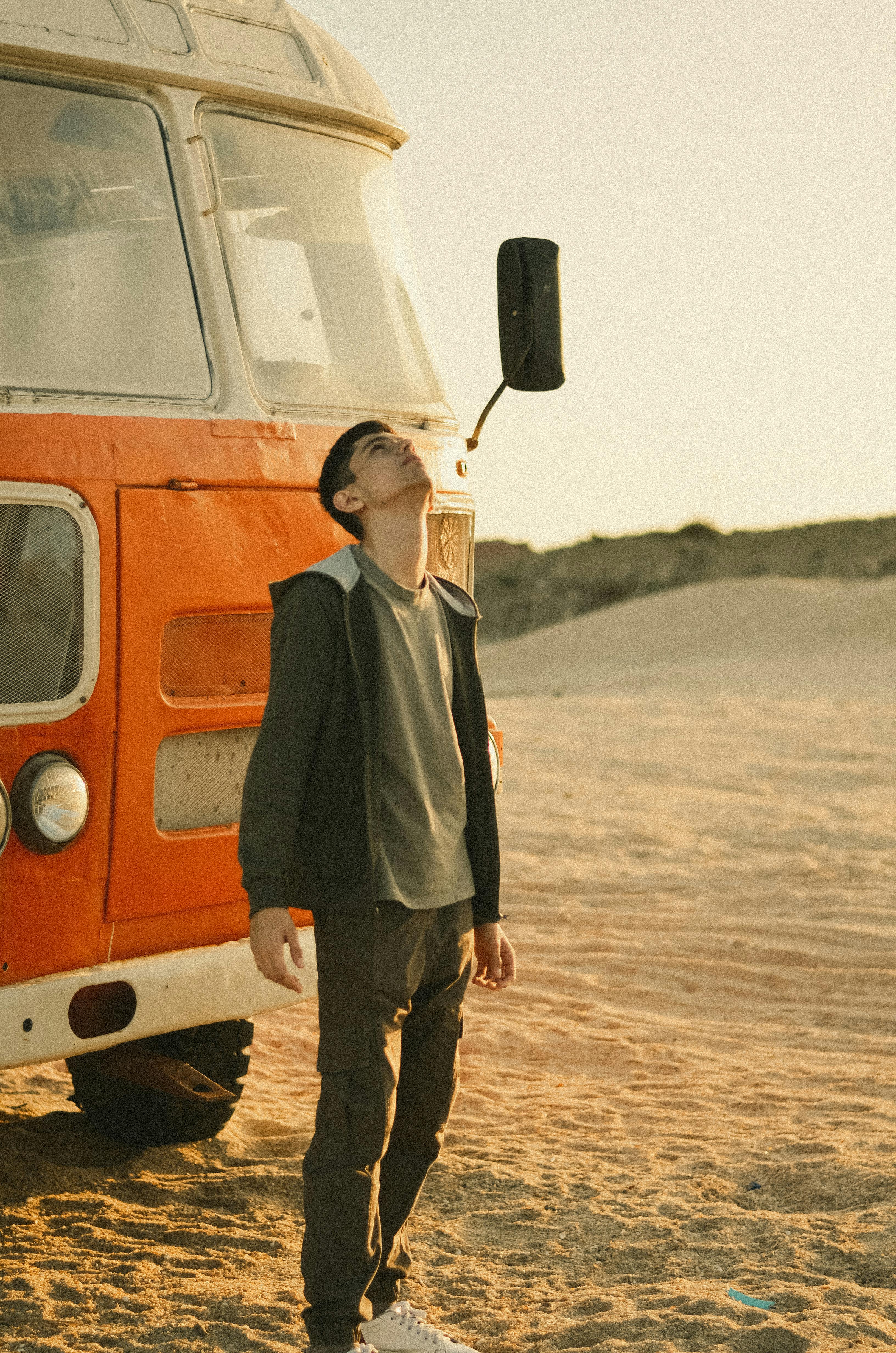 Planning the Ceremony and Reception
Planning both the ceremony and reception for your beach wedding in the Caribbean requires careful attention to detail and organization.
Determining the ceremony layout and setup
First, determine the layout and setup for your beach wedding ceremony. Whether you opt for a traditional setup with chairs and an aisle or a more relaxed barefoot ceremony in the sand, make sure to consider the comfort and visibility of your guests. Communicate your vision to your wedding planner or venue coordinator, who can assist in creating a setup that aligns with your preferences and maximizes the beauty of the beach surroundings.
Organizing seating arrangements for guests
When it comes to seating arrangements, consider the comfort and experience of your guests. Provide ample seating options, and consider adding shade or umbrellas for sun protection if needed. If you have a larger guest count, consider allocating specific seating areas for family, close friends, and other guests to ensure a smooth flow of the ceremony and avoid overcrowding. Share the seating arrangements with your wedding planner or venue coordinator so they can ensure everything is set up accordingly.
Selecting menu options and catering services
For the reception, decide on the menu options and catering services that best suit your taste and budget. Caribbean cuisine is known for its vibrant flavors and tropical influences, so consider incorporating local dishes and ingredients into your menu. Fresh seafood, jerk chicken, and tropical fruit cocktails are just a few examples of the delicious options available. Work closely with your wedding planner or venue coordinator to select the right caterer who can provide a diverse and mouthwatering menu that delights your guests.
Arranging Accommodations for Guests
As you plan your beach wedding in the Caribbean, it's important to consider the accommodations and comfort of your guests.
Researching and reserving accommodation options
Start by researching and reserving accommodation options well in advance. Consider the proximity of the accommodations to your chosen venue and ensure that they offer the amenities and comfort your guests will appreciate. Look for accommodations that can cater to a range of budgets and preferences, from luxury resorts to boutique hotels or vacation rentals. Provide your guests with a list of recommended accommodation options and assist them in making their reservations.
Negotiating group rates and booking blocks
To make the accommodations more accessible and affordable for your guests, consider negotiating group rates or booking blocks with the hotels or resorts in the area. By arranging a group booking, you may be able to secure discounted rates or additional perks for your guests. Work with your wedding planner or venue coordinator to coordinate the logistics and ensure that the accommodations meet your guests' needs while staying within your budget.
Providing guests with necessary travel information
To assist your guests in planning their trip, provide them with necessary travel information. This can include details such as the nearest airports, transportation options to and from the venue, and any special travel arrangements you have made. Consider creating a wedding website or sending out a detailed itinerary and guide that includes information on local attractions, activities, and tips for making the most of their time in the Caribbean. By providing clear and helpful information, you can ensure that your guests have a seamless and enjoyable experience during your beach wedding celebration.
Coordinating Transportation and Logistics
Smooth transportation and logistics are essential to ensure a stress-free and seamless beach wedding in the Caribbean.
Arranging airport transportation for guests
To make your guests' arrival and departure as smooth as possible, consider arranging airport transportation services. Provide your guests with information on transportation options such as shuttles, taxis, or private car services. If budget allows, you could even arrange for a dedicated shuttle service to transport your guests to and from the airport. Clear communication and guidance will help alleviate any stress or confusion for your guests and ensure a warm welcome to the Caribbean.
Coordinating transportation to and from the venue
Be sure to also coordinate transportation to and from the wedding venue. If your guests are staying at various accommodations, offer guidance on the best transportation options available, such as chartering buses or arranging shuttles. Communicate the timing and logistics with your guests well in advance, and consider providing them with transport schedules or contact information for the transportation providers. By coordinating transportation, you can ensure that your guests arrive on time and enjoy a seamless journey to and from your beach wedding.
Managing logistics for vendors and suppliers
In addition to guest transportation, it's essential to manage logistics for vendors and suppliers involved in your beach wedding. From photographers and florists to caterers and musicians, ensure that they have clear directions to the venue and any necessary equipment or setup instructions. Communicate the timeline and schedule to each vendor and supplier, and provide them with a designated point of contact who can assist them on the day of the wedding. By effectively managing logistics, you can ensure that all aspects of your beach wedding run smoothly and flawlessly.
Ensuring a Smooth Wedding Day Execution
The key to a flawless beach wedding in the Caribbean lies in effective execution and coordination on the day of the celebration.
Creating a detailed timeline and schedule
Crafting a detailed timeline and schedule for your wedding day is crucial to ensuring that everything runs smoothly. Start by working with your wedding planner or venue coordinator to create a comprehensive timeline that outlines the sequence of events, from the pre-ceremony preparations to the final send-off. Include specific timings for each aspect of the wedding, allowing for buffer time between different activities. Share the timeline with your wedding party, vendors, and anyone involved in the execution to ensure that everyone is on the same page and aware of their responsibilities.
Assigning responsibilities to wedding party members
Delegate and assign responsibilities to your wedding party members to ease the burden on yourself and ensure that everything is taken care of. Designate a point person from your wedding party to oversee various tasks and act as a liaison between you, the wedding planner, and the vendors. Assign roles such as the maid of honor or best man to assist with tasks like cueing the music, ensuring the ceremony layout is set up correctly, and guiding guests to their seats. Distribute a clear list of responsibilities to each wedding party member in advance, and hold a brief rehearsal to go over the details and address any questions or concerns.
Briefing vendors and double-checking arrangements
On the day of the wedding, it's essential to brief vendors and double-check all arrangements to ensure that everything is in place. Meet briefly with each vendor to confirm their arrival time, setup requirements, and any specific requests or preferences. Walk through the venue with your wedding planner or venue coordinator, and ensure that everything is set up according to your vision and the discussed plans. Take a moment to soak in the atmosphere, check for any last-minute adjustments, and allow yourself to fully immerse in the beauty of your beach wedding in the Caribbean.
By following this comprehensive guide, you can confidently plan a flawless beach wedding in the Caribbean. From choosing the perfect destination and venue to arranging accommodations and logistics, each step will contribute to creating a memorable and magical experience for you, your partner, and your loved ones. With careful planning and the support of a reliable wedding planner, your beach wedding dreams in the Caribbean can become a breathtaking reality.